Anyway, you all know that i mostly make headers, but i was in an icon kind of mood, so i decided to make some icons!
enjoy.
1.

2.
3.

4.
5.

6.

7.

8.

9.

10.

11.
Remember to credit!
no hotlinking!
tell me what your taking!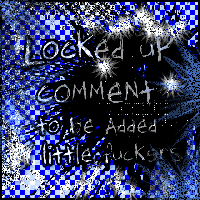 1. Always add me first.
2. Ask to be added, don't just add me and hope for the best.
3. I say whatever i want.
4. No Drama
5. I make graphics from time-to-time...always credit me.
6. You must leave comments on my journal. DONT ADD ME JUST TO MAKE YOUR LIST BIGGER.
7. Don't start arguements with me for no reason. I'll win.
8. Update your journal at least once every two weeks.

This is akward...umm..bye.